45 Views
If you're looking to level up the usual veggie fried rice, this recipe is for you. This rice dish has subtle, but delicious flavors, making it the perfect side dish to vegetable dishes or roasts.
It is also lower in sodium compared to other rice dishes that are usually flavored with soy sauce. Plus, wild rice is gluten-free, low in calories, and high in fiber. Definitely a delicious and healthier way to consume your carbohydrates!
What Makes A Pilaf A Pilaf
Pilaf is actually more of a cooking method than a dish. In cooking pilaf, the distinct step is toasting the rice, also called cracking, and sauteing the vegetables first before adding any liquid.
Cracking forms a crust on each grain that prevents them from sticking to each other. That's also how pilaf gets its distinct fluffy texture.
❤️ Why You'll Love This Recipe
Whether it's a special occasion or just a normal day, this vegetable rice pilaf surely deserves a spot on your menu!
It's super easy to make even for beginners.
It's cheap but it feeds a crowd, making it perfect for big gatherings.
It looks oh so pretty on a plate! Those pops of colors from the rice and cranberries will surely bring a festive touch to your dinner table.
You can customize it to whatever ingredients you have on hand.
It comes together in 30 minutes, prep time and cook time combined.
Looking for more rice dishes? You might want to check out cilantro lime rice, a simpler rice dish made with fewer ingredients but also big in deliciousness!
🥘 Ingredients
Vegetarian Rice Pilaf
Recipe details
Ingredients
---
▢ 1 1/2 cups Wild Rice Blend rinsed
▢ 3-4 cups Water as needed
▢ 1/4 cup Butter
▢ 1 Small Onion minced
▢ 1 Carrot minced
▢ Salt and Pepper to taste
▢ 1/2 cup Fresh Cranberries minced (can use dried)
▢ 1/2 cup Pecans chopped
▢ 1/4 cup Parsley minced
Instructions
---
Preheat a skillet over medium heat.

Once hot, add the rice and stir constantly for about 5 minutes until slightly brown and fragrant.

Place the rice in a saucepan and add 3-4 cups water. Bring to a boil, then reduce to low heat and cover as the rice cooks, about 12 minutes.

As the rice is finishing cooking, place the butter in a skillet over medium heat. Once hot, add the minced onions and carrots and cook for 4-6 minutes until soft and onions are golden.

Stir in the rice and season with salt and pepper.

Stir in the minced cranberries, pecans, and parsley.

Serve and enjoy!
Tips
You can purchase a pre-made wild rice blend or do as we did and use 1/4 cup wild rice, 1/4 cup brown rice and 1 cup long-grain white rice.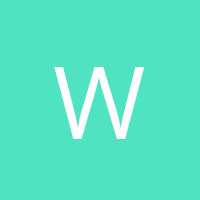 Want more details about this and other recipes? Check out more here!
Go
Published September 8th, 2023 5:55 PM